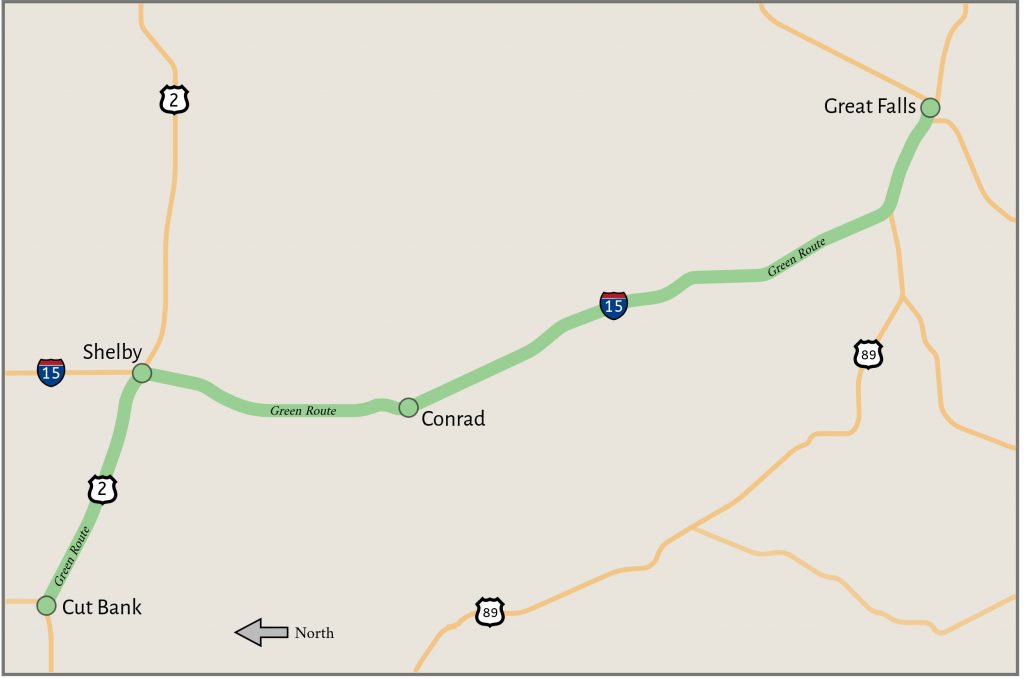 Click map to enlarge
All times represent departures from the listed location.
*This bus connects to the Brown Route to Valier.
**This bus connects to the Blue Route to Sweet Grass.
***On Thursdays, this bus continues to Browning as the Orange Route.
NOTE: The Red Route, Orange Route, and Purple Route also serve portions of the Green Route line. For additional service, please consult those timetables or this regional map.